FLUID- 

AND 

THERMODYNAMIC

EXPERTS
streamwise provides innovation and problem-tailored advice in the field of thermodynamics and fluiddynamics. Analytical thinking, experimental testing and computational methods are our tools. Based on analytical/empirical models we efficiently identify the optimization potential in terms of time and money.
We design, plan and perform experimental and numerical (CFD) campaigns and set up your measurements to validate simulations. And we never lose sight of the goal: providing you with a solution.
You can expect us to work very closely with you on the project. There are no such things as easy problems, and instead of proposing poorly conceived solutions, we listen to you, dig through the available information, and ask key questions. We pick up customer-specific know-how and try to fully understand the bigger picture of the project. We then search for the optimum way to solve your fluid dynamics design challenges by combining our experience in experimental and numerical analysis with our practical engineering capability.
We know which method to pick to succeed within time frame and budget. Based on experience and simple analytical models, we identify and qualify the governing physical principles.
We incorporate all this into a practical problem-solving approach split in different phases, each to be verified and approved. With focused measurements and simulations, the original assumptions are verified and refined. This ensures that we provide you with only solutions that fulfill all of your requirements.
Sometimes, the hardest part comes with transferring the solution from the test plant to the product. Only close cooperation with the customer over sometimes several iteration steps will ensure this transfer.
Analysis and trouble-shooting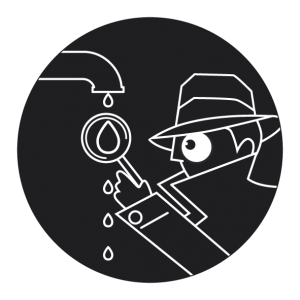 At the beginning of every project we ask our customers a lot of questions because a thorough understanding of the physics and the operation of a system is fundamental to our work. In individual discussions or workshops a lot of experience and observations are to be shared. Observations and data in the form of past calculations, reports or measurements are screened and collated. Frequently, externally contracted studies need to be reassessed.
After this initial screening phase, our work really begins. Based on our experience and know-how the information is processed, re-arranged and condensed. This has a lot in common with the work of a detective. Hypotheses are developed and verified with pieces of information we have to dig out of the data. Simple analytical models or baseline simulations are developed if necessary to complement the available data. The goal is always to gain a thorough understanding of the physical system and the identification of the parameters that are relevant for the task.
Respecting time and design constraints we then develop solution strategies, implement them together with our customer and verify the success of the measures.
Interviews and workshops
Data screening and processing
Empirical or semi-empirical 1-D system models
Pressure, temperature, velocity and flow rate measurements
High-speed or thermal imaging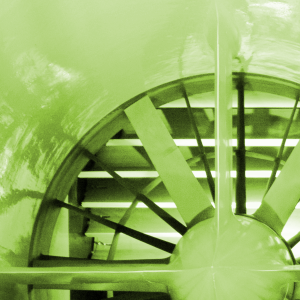 To visualize and understand the flow phenomena, we have qualitative and quantitative flow visualization tools including smoke, tufts and Particle Image Velocimetry (PIV), and infrared or high-speed video. As most of these things also work outside a wind tunnel, we will be happy to bring the equipment with us and do the measurements at your site.
We are happy to assist you, if your project requires to instrument your system, building a specific test stand or a benchtop experiment for verification. We will specify the test conditions and build you a cost-efficient solution that can fulfill them.
Some of our team members grew up with experimental fluid dynamics and have seen close to everything fly in a wind tunnel. Through our excellent alliance with ETH Zurich, one of the leading international universities for technology and natural sciences, we provide you with a commercial access to research-grade small and medium-size wind and water tunnels. We plan your campaign, starting by defining the questions to be answered. We then usually design and construct the model, run the tests and do the post-processing. And all our know-how, creativity and gut feeling will be at your disposal for the optimization loops.
Various pressure and velocity sensors and probes
High-speed video and infrared cameras
Various laser light sources, stroboscopes, etc.
Particle image velocimetry (PIV) setup
High-speed motion capture (mocap) for motion analysis
Wind tunnel 3×2 m cross-section up to 60 m/s
Water tunnel 0.5×0.5 m cross-section up to 1.5 m/s
Computational Fluid Dynamics (CFD)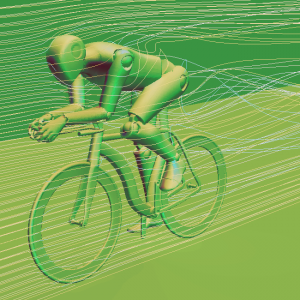 In our more than 10 years' experience with industrial CFD applications, we have seen simulation models become more and more complex and computer power demands increase. Although we can handle large models, we remain believers in small to medium-size models, complemented by experience and/or analytical thinking. In this way, we tackle your fluid dynamic challenge efficiently and without the use of tremendous resources. Depending on the project, computations are run on our hardware or yours. We know quite well what can be achieved using CFD, and we also know possible limits and pitfalls. We do geometry adaptations or sketch the target geometry of a model for you in CAD.
ANSYS CFX
ANSYS Fluent
Numeca FineTURBO
Comsol
OpenFOAM in various version
Various meshers