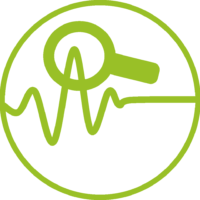 YOUR PARTNER FOR THE
DIGITAL MONITORING

& DIAGNOSIS

OF TECHNICAL SYSTEMS
Digital M&D systems and products must be based on experience and know how in product development, technical optimization and analytics with digital methods and tools.
To go beyond the obvious requires in-depth understanding of the system and close interaction with the customer. There is no one fits all solution.
A well engineered model-based approach provides robust analysis even from a short observation time or a few units of a fleet.
We have experience with various industrial IOT sensors and develop the solution for your machine park.
We work with partners and on IoT platforms like Siemens Mindsphere, Microsoft Azure and AWS to offer a continuous support at any project level.
STREAMWISE APPROACH TO
DIGITAL MONITORING
& DIAGNOSIS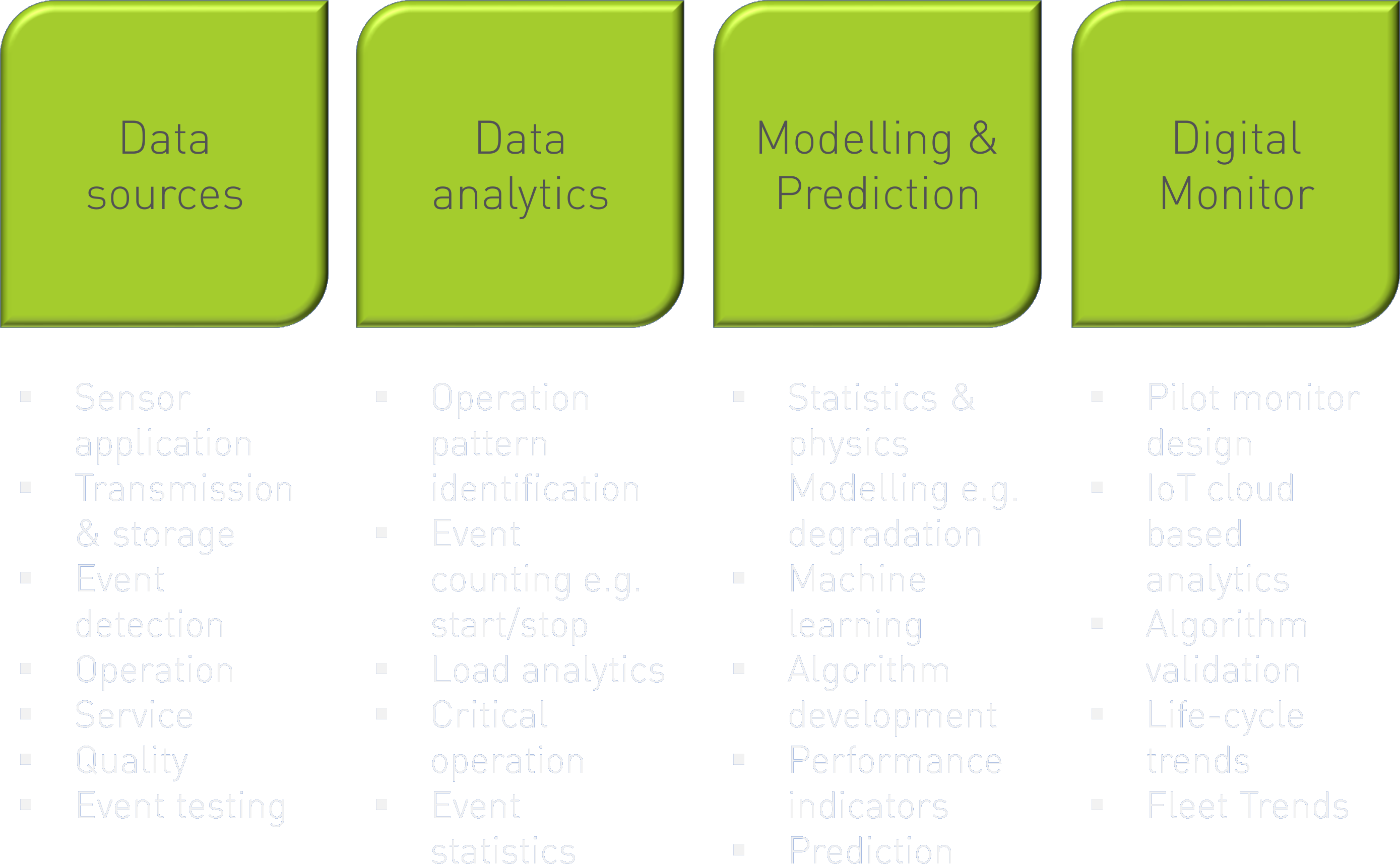 A digital monitor is always engineered for a specific system but the individual steps of development are always the same.
To get started, we focus on a quick proof of concept with a prototype to get useful results right from the start of the journey:
Non-intrusive and safe emission sensors combined with edge-computing provide a data source to build on.

A model-based approach generates robust results from very limited data and a short observation time.
With more data available and confirmed findings from the initial phase and growing capability of the monitor new opportunities continue to emerge.
We believe that everybody should do what he is best at and work within a strong network of equally motivated partners to bring the best to your solution.

Typical layout of a digital monitor implementation highlighting the application of emission sensors and edge-computing in combination with a digital twin running in the cloud.
The powerful hybrid approach combines machine data and life-cycle events with adequate physical modeling for KPI trending and condition monitoring.
Single unit or fleet performance can be accessed with role-specific dashboards
EDGE

COMPUTING WITH

EMISSION SENSORS

Non-intrusive emission sensors record data from your machine in an easy and safe way. The compact multi-sensor units (acceleration, gyroscope, acoustic noise, temperature, humidity, pressure, etc.) are simply attached to the outside of the device.
Edge computing enables real-time processing of high frequency data close to the sensor. It reduces data traffic and cloud storage to the minimum without compromising accuracy and flexibility.
The complexity of the edge-analytics is adjusted to the task and the available computation power.
MODEL-BASED
DIGITAL MONITORING & DIAGNOSIS

Digital twins fuse the data from different sensors and sources and allow a KPI based analytics and trending of a single unit or a fleet.
A well-engineered model-based approach works robustly on data from single machines and limited observation time. Depending on the infrastructure and the different data types and sources the models can run on the edge or in the cloud.
The physical modelling allows to use the developed KPIs and conditions models on different units.